Keith Hunt // WKTV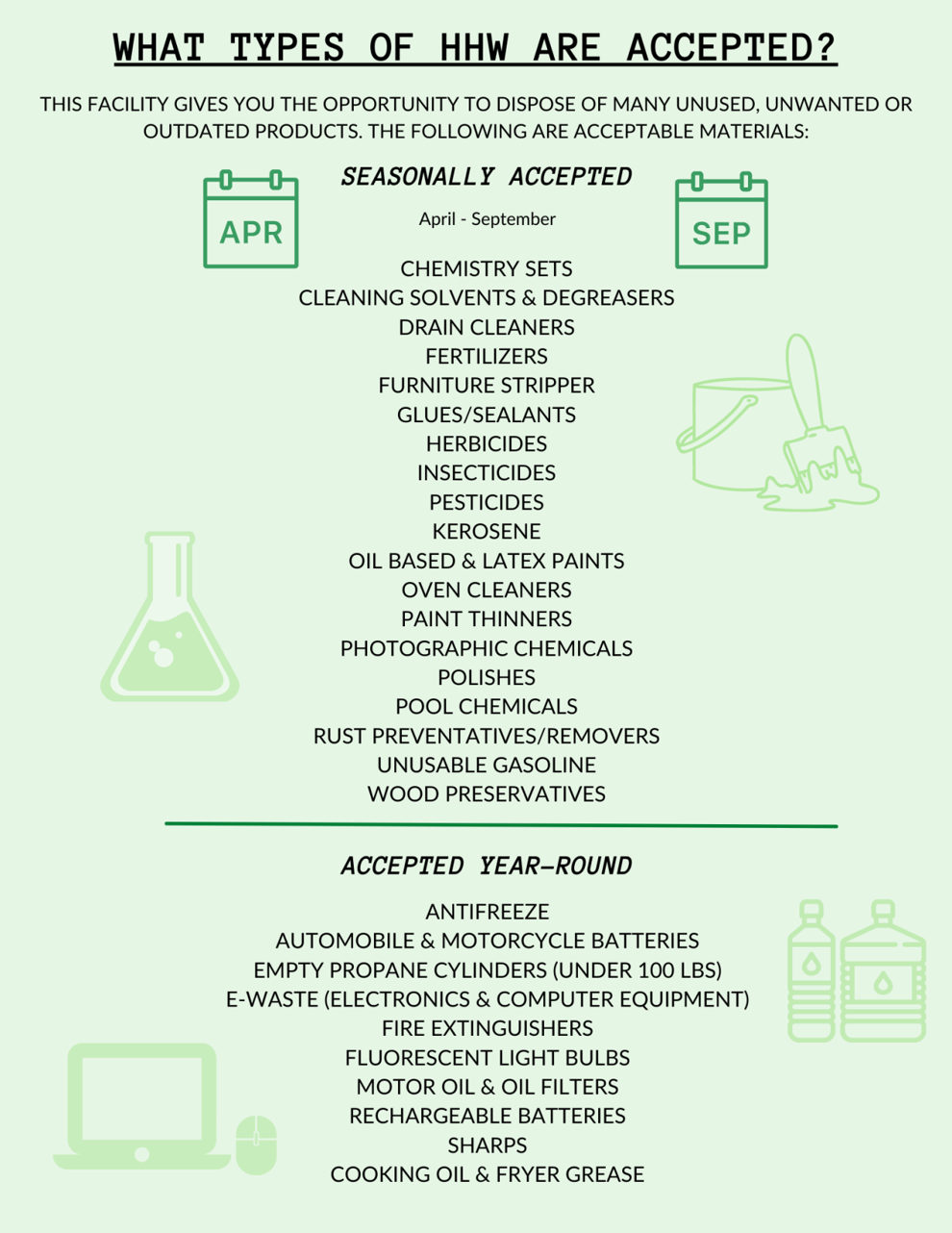 UTICA, N.Y. – The Oneida-Herkimer Solid Waste Authority is accepting household hazardous waste (HHW) starting April 1.
Some household items can be dangerous if not properly disposed of, including cleaning products, glues, fertilizers, paints, drain cleaners and pool chemicals. If these products are thrown away in the regular garbage or recycling streams, they can contaminate septic tanks, wastewater treatment systems and water supplies – or even harm sanitation workers.
Oneida County and Herkimer County residents can discard HHW at the EcoDrop location on Leland Avenue in Utica Monday through Friday, 7 a.m. to 2 p.m. free of charge.
However, households are limited to 14 wet gallons or 20 dry pounds of waste per trip to the facility.
Businesses and organizations may also qualify to use the facility to dispose of HHW, but may be charged fees for certain wastes. To get approval to use the facility, representatives can call Justin Fitch, superintendent of waste collection, at 315-733-1224 ext. 4302 or justinf@ohswa.org.
HHW can be dropped off at the facility through Sept. 30.