Christmas is over and what is there to show for it? As a parent, it's usually piles of toys that you add to the toys your kids already had before the holiday.
The days after Christmas are often filled with parents trying to figure out what toys to put on the give away pile and, well, to put it simply, where on earth all of that stuff is going. You have your broken toys, your toys with missing parts, and then there are the toys in great condition that just never caught on.
So that's where you start. It's time to weed out the old and come in with the new — but that doesn't mean the room just magically appears.
We've searched the web for awesome toy storage tricks and some DIY tips on how to free up space.
1. The gutter bookshelf
about sunshine on the inside
Nailed to the wall and sometimes even in a corner, rain gutters make great book shelves. Tip: Be sure to hang them low so your kids can reach for themselves. The corner shelves make for a cute little nook – just add a bean bag chair!
2. Nerf gun storage
about a girl and a glue gun
There are hooks, an old-fashioned gun rack on a pegboard, heavily wired bins, and a shoe organizer—all of which make for great ways to store your kid's collection of Nerf guns. Use a lunch box to store the darts.
3. The bath toy solution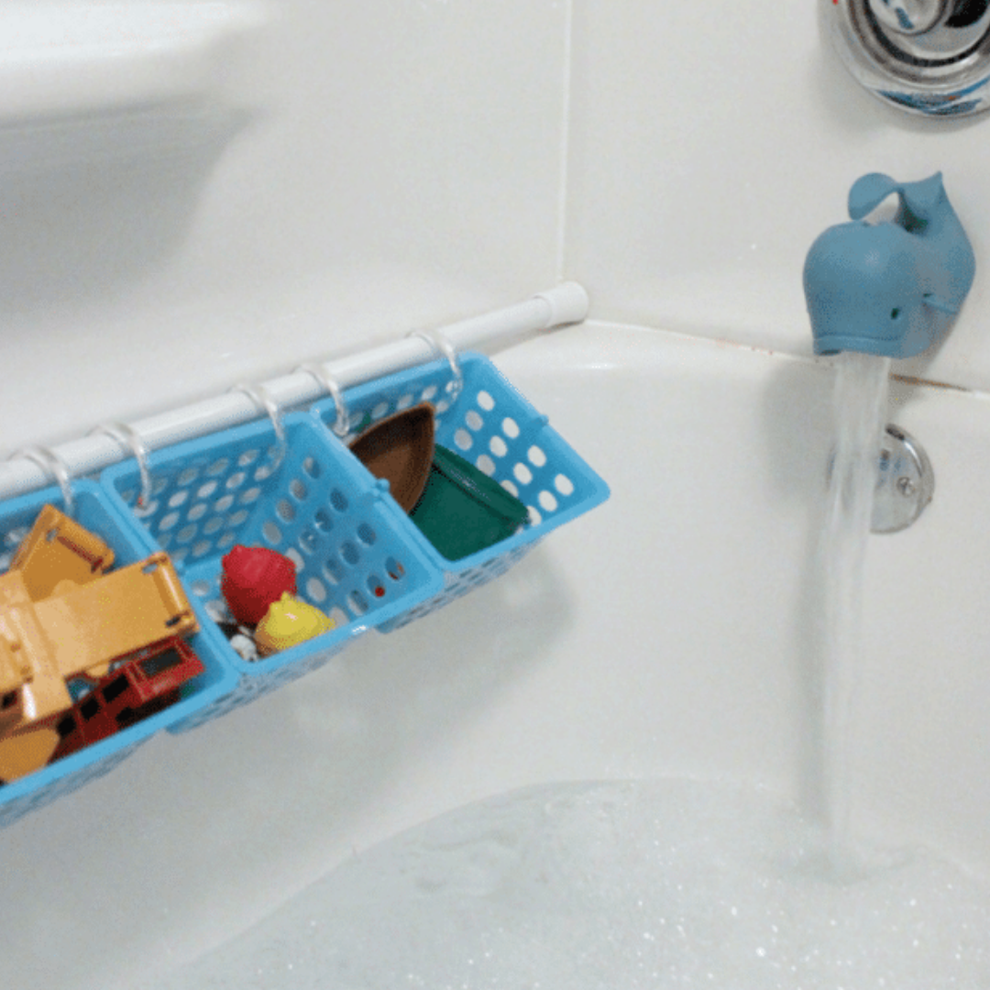 via Clever Simple
There isn't a parent on this earth that hasn't struggled with bath toys. You will find mold on them after a while – mainly because of the way you stored them. There may be a solution (or at least a solution that will help your bath toys last longer) in the form of a shower curtain rod, small plastic bucket with holes in it to allow water to drain, and a set of shower curtain rings. Place the curtain rod with the small baskets attached with shower curtain rings on the edge of the tub and your kids will have easy access to their toys for play during bath time.
4. The "very smart" way to store board games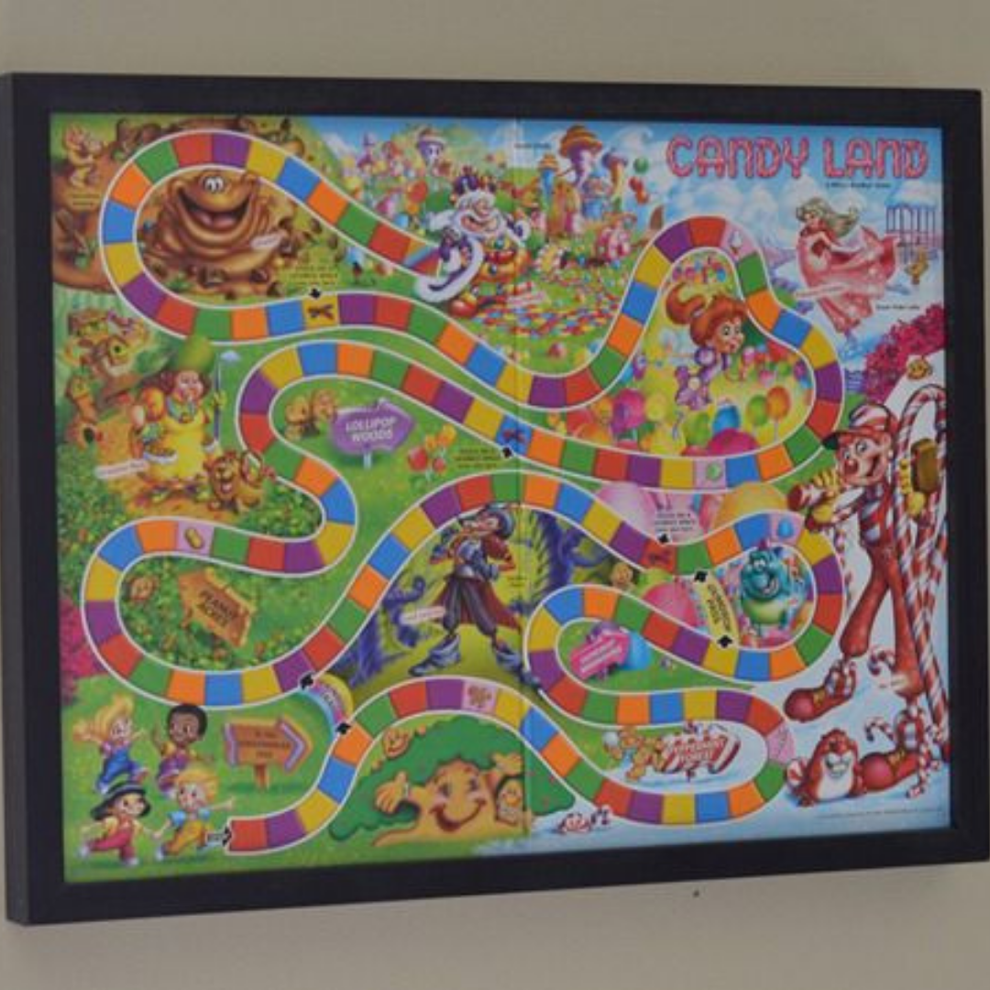 via Infarntly Creative
Some people are very adept at organizing and I am in awe of them. This is one of those moments. Whoever thought of this is very clever I think! Don't have space to store board games? Frame them! Simply remove the picture from the wall when you are ready to play and keep the pieces of the games safe in a pocket that either sticks to the back of the framed board game or write on the pocket which game it is for the parts were determined and keep them in it in a safe place.
5. Magnetic strips for Matchbox cars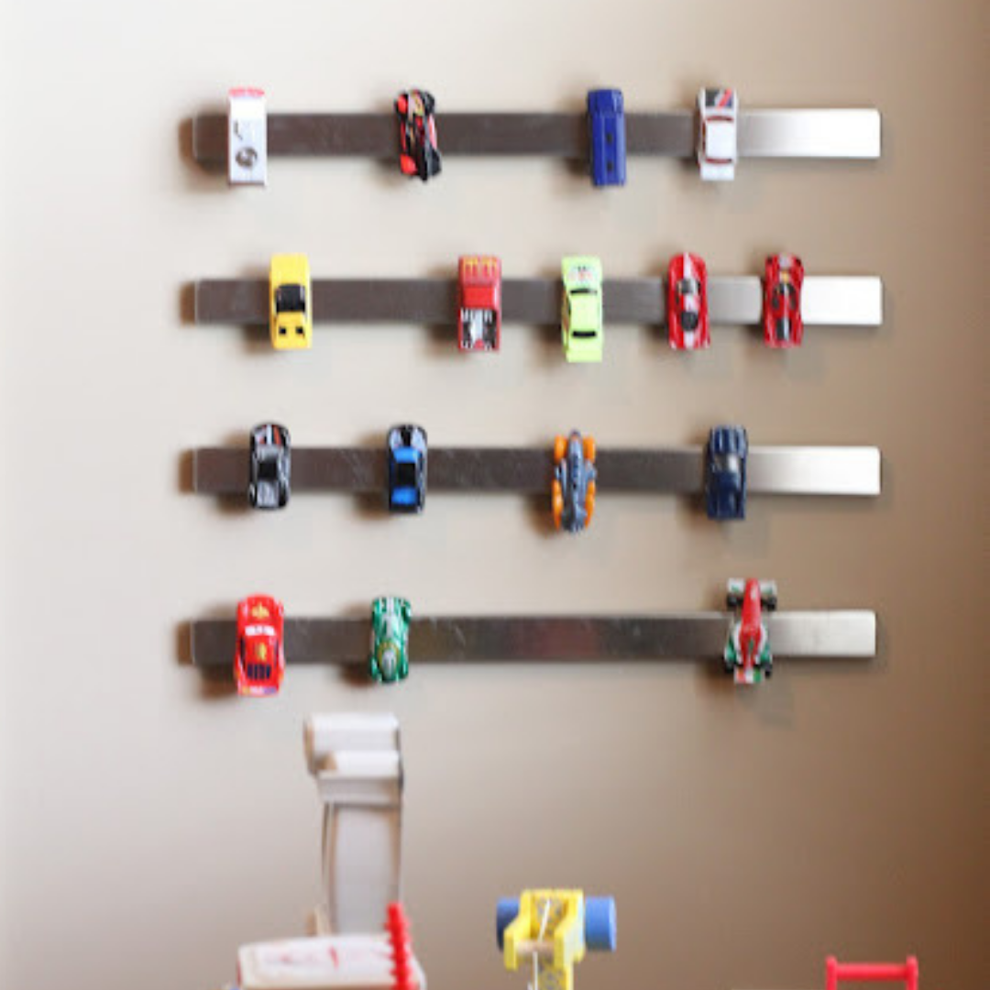 via Keeping up with the Souths
This is another "why didn't I think of that" moment. This toy organizing tip is easy – just stick some magnetic strips around your child's room and boom! You have a Matchbox car organizer so your child can always find their favorite car.
6. For all those art supplies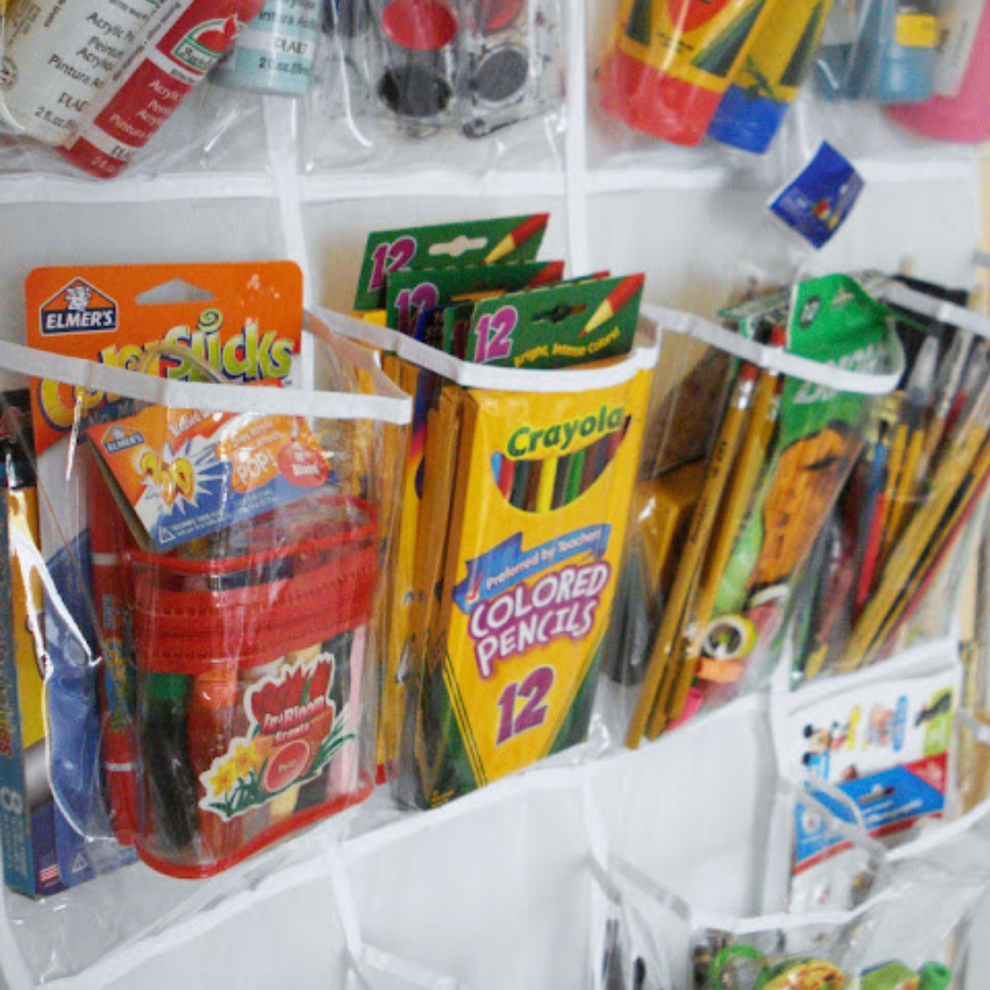 via CookieNut
What parent doesn't have an abundance of arts and craft supplies. Another great use for the over the door shoe organizer is to store glue sticks, markers, crayons, scissors, crayons, stickers, paint brushes and more.
7. For storing pool accessories and pool toys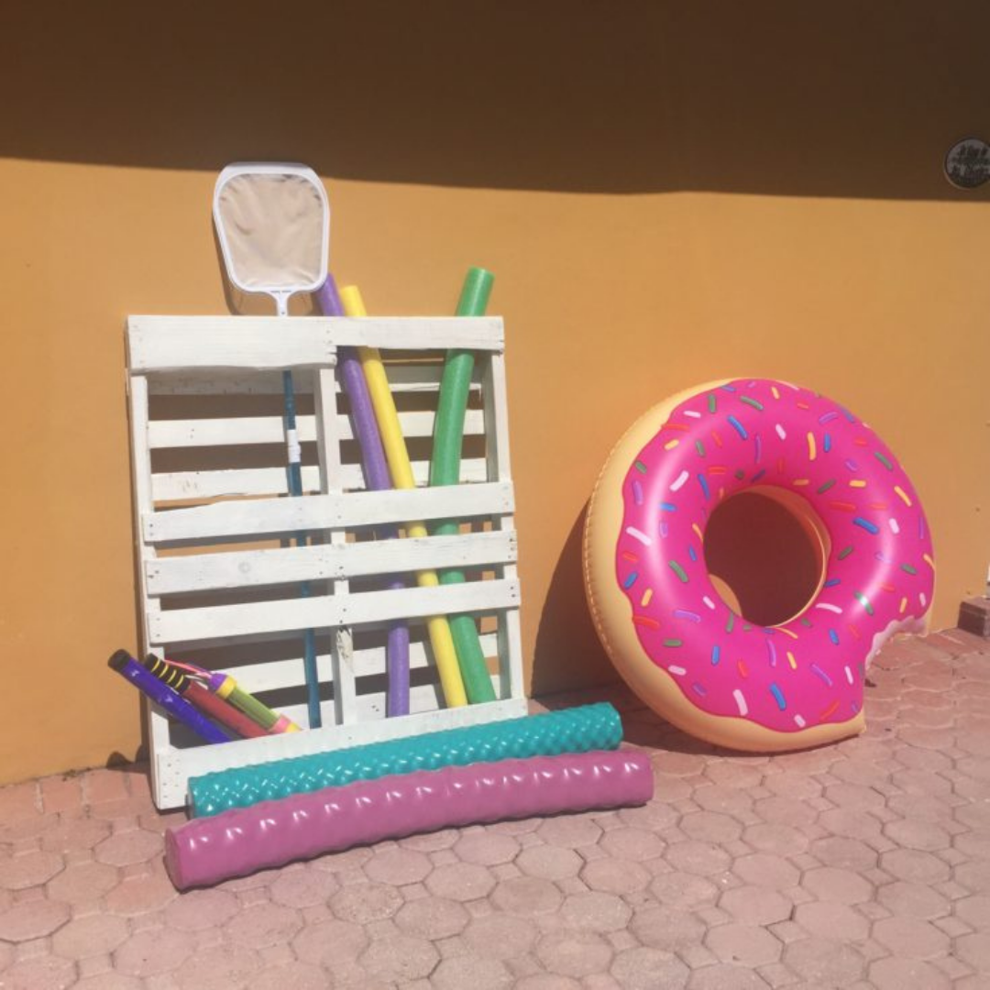 via Smarty Pants Mama
I know this might be the wrong time of year, but I couldn't resist sharing this idea. How often do you see wooden pallets for trash? With a little paint these make great storage organizers for pool noodles, nets and other pool toys.
8. Drawers under the bed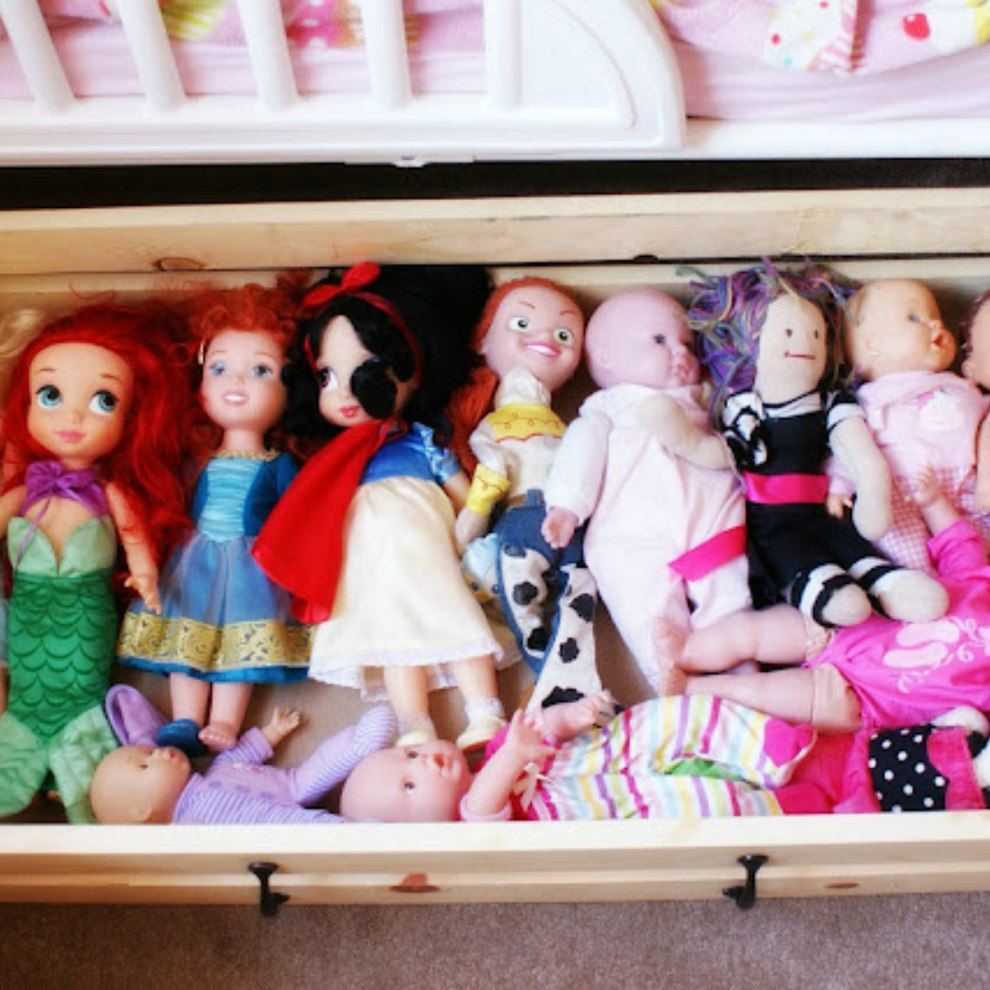 via I Heart My Glue Gun
Under bed drawers win my vote for extra drawers that you may need to add to your child's room. Fortunately, there are many options for this and they are easy to find. Doll collections are great toys to keep in the "under the bed" drawer.
9. The Lego organizer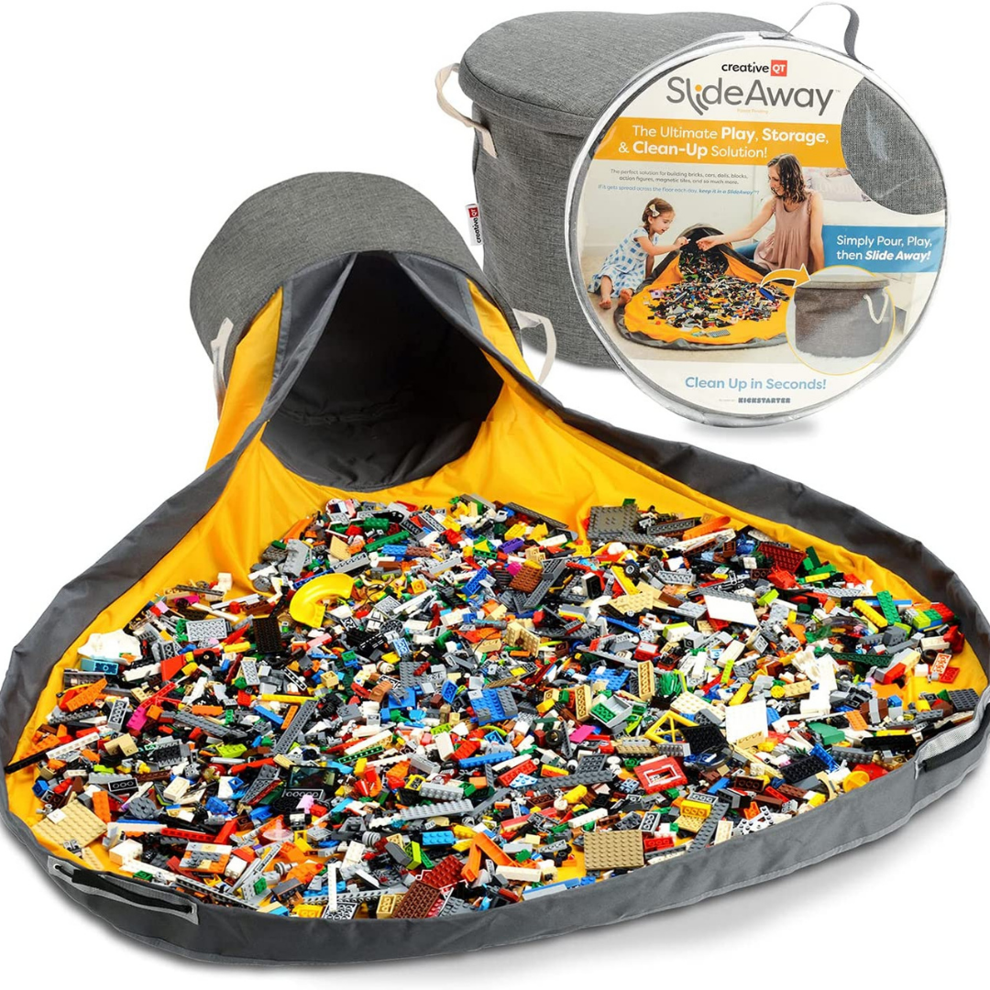 via Amazon / Creative QT Store
Last but not least, I share with you a Lego organizer. This clever idea is basically a tot bag that is laid out flat and then emptied into an attached bin. This could be the Lego organizer solution of every parent's dream. This Matte Turned Bin even holds the Legos while lying flat.
There will always be options for bins, shelves and drawers for toy storage, and a variety of different ways to use them in your home. Here are some tips to keep in mind when planning your toy storage options:
Don't think about it. Toy storage should be easy to find, fit well with what is put in it, and have a specific place.
It's best to have some sort of lid for storage.
Don't buy all of your storage needs at once. You need to take the time to assess the situation and figure out what works best for your space.
Put the donated items right in your car as soon as you decide to donate them.
For the different sized toys you need different sized storage solutions.
Label your garbage cans.
Make sure the storage is easily accessible for your kids.
The idea is for your kids to put away their own toys. These solutions won't change the fact that you hop on a Lego or Matchbox car from time to time, but they will certainly help you feel more organized in an ever-changing world.
Theresa Stratford is a freelance writer and mother of three children – aged 10, 7 and 5.