'It's not a vegan friendly product, but it is a friendly product'
I spent the majority of week nine of The Apprentice with a manic grin on my face – one, because it was a great episode and everything I want this deeply stupid program to be – and secondly, because I couldn't wait to get into work and do my silly little power ranking and drag these fools across the coals. It was the kind of episode that was just a feat to behold, watching people crumble and fail on live TV as panic brought out the best, the worst and… well, yeah, mostly just the WORST out in them. It was a week of wooping and waiting from my sofa. Nothing will be the same going forward. So, week nine – here is my official The Apprentice power ranking for the week of fluffy rings, crap flamingos and vegan friendly life changing products that are neither vegan nor change your life.
7. Stephanie
I've spent the last few weeks getting a soft spot for this LoveOfHuns queen, but that aside, it is outrageous that she wasn't fired this week. A travesty. She wasn't natural at the TV selling, she was by far the weakest link of the team and her saying "shit" on live TV was unforgivable. No clue how she's coasted into next week.
6. Akeem
Such a lovely and likeable guy, but I have absolutely no clue what Akeem did this week apart from spend another episode being dog walked around the task by Hurricane Harpreet.
5.Aaron
Probably the least sincere salesperson I've ever seen. Who was buying anything from him? I've seen better acting in a year seven drama class than his forced enthusiasm as he tries to flog a wooden log with an owl in it. That's HANDMADE! In case you didn't get that from the 900 times it was barked down the earpiece.
4. Harpreet
Oh dear, oh dear. This task brought out the worst traits in Harpreet. She's lucky that they got the sales they did with that ring, because her methodology was brutal and chaotic and her selection of products was cursed. The inflatable flamingo – first of all, who the hell buys pool toys BEFORE they're on the holiday? The owl log? Literally more of a log than the log I drop in the toilet every morning. Piss poor.
3.Brittany
I can't get over Brittany saying it was her "lifelong childhood dream" to sell air fryers on a TV shopping channel? What does this mean? Like… Dream bigger? It would have been easier to just be a telly shopping girly flogging air fryers than it was to get on The Apprentice! I did enjoy how excited she was to go and see Veronica Green though – in the world's most awkward and intimate drag show.
2. Akshay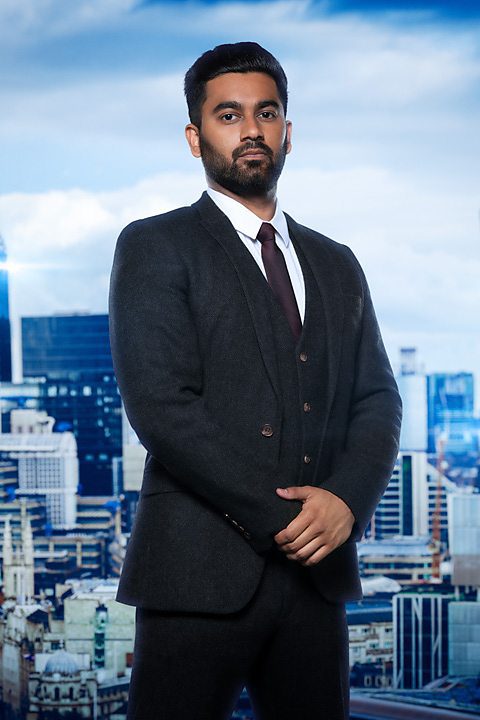 Has anyone ever had such a best mate boardroom vibe like Akshay and Lord Sugar? I guess that's what happens when you spend eight weeks together in the losing team annihilations. I love Akshay so much. He has made this series. I don't care that he was only on the winning team ONCE, he won the heart of the country. And that's what's important. He's been up and down this power ranking of The Apprentice like nobody's business, but at least he goes out on week nine on a high.
1. Kathryn
I feel sorry for Kathryn that she wasn't in the winning team because she was the best candidate this week. Bar none. Friendly, hard working and with the best attitude – she was charismatic and engaging and I want her in that final! She's just the best vibes. Gets knocked down and gets right back up again. My winner! Of both week nine of the power ranking and of The Apprentice. Crown it
Catch up on all of the candidates in the week nine power ranking from The Apprentice 2022 by rewatching the episode on BBC iPlayer.
Featured image courtesy of BBC before edits.
Related stories recommended by this writer:
• Meet the 16 new The Apprentice candidates for 2022 hoping to avoid a firing
• Meet Tim Campbell: Lord Sugar's new aide replacing Claude on The Apprentice
• Molly-Mae says to be as successful as her, you just need to work harder